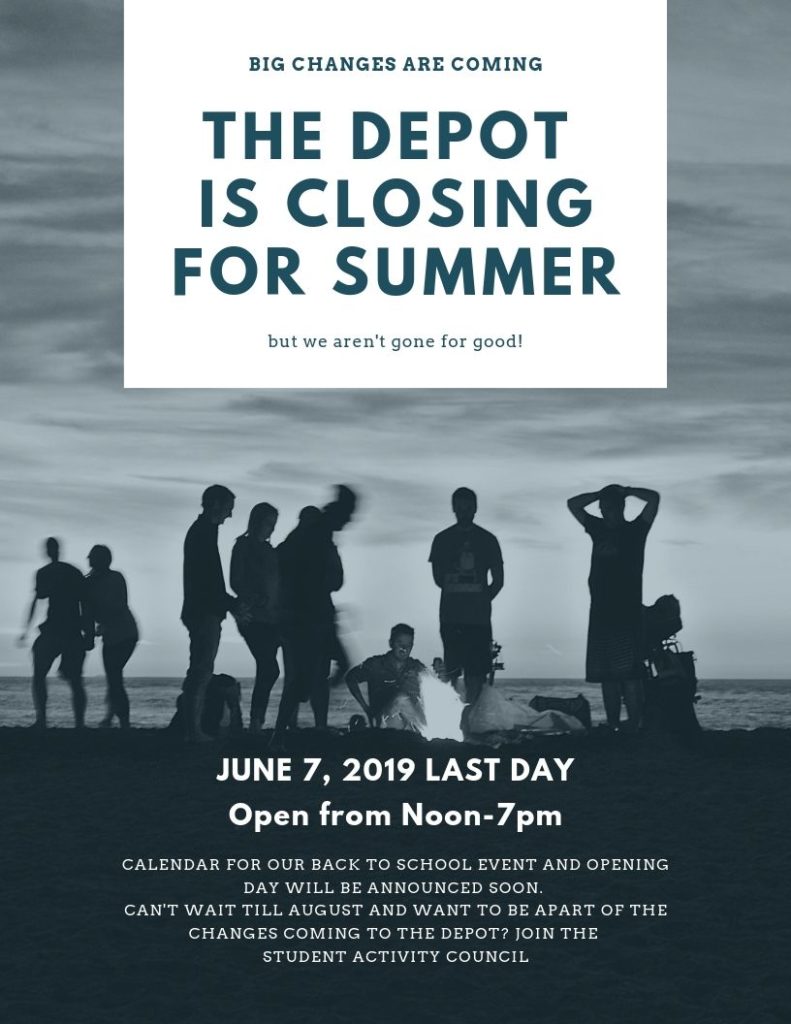 After much deliberation, we have decided to close the Depot for the summer and focus on fundraising, volunteer recruitment, volunteer training and launching our Student Advisory Council.
The Student Advisory Council will work closely with the Director to help determine the direction for the Depot in the future. The S.A.C. will help develop programming, plan fundraising, participate in community outreach events and special events. We are looking for teens who would like to be involved in shaping the future of the Depot and this summer is the kick off for this council.
We know it's a bummer, but we have a lot of housekeeping we need to do and we would like to spend some quality time planning new programming for the Depot, we desperately need new volunteers and we need to get our fundraising efforts re-energized.
If you'd like to see the Depot stick around, please consider volunteering or becoming a monthly donor!
Thank you to everyone has been supporting the Depot all this time. You're time and financial giving has been so helpful and we honestly could not have been here this long without you.
Looking forward to an amazing summer and can't wait to show you all what we have planned for 2019-2020!
Tatum Criner
Director, The Depot Jordan Valley Teen Center