2022 GOLF SCRAMBLE
FUNDRAISER  |  SEPTEMBER 10th
THE 2ND ANNUAL
GOLF SCRAMBLE
SEPTEMBER 10TH @ THE MALLARD IN EAST JORDAN
HELP OUR TEENS HAVE A PLACE TO BE SAFE, ACCEPTED, SUPPORTED, ENTERTAINED, FED, MENTORED, AND LOVED!
FORE!!!
The DEPOT Jordan Valley Teen Center is excited to announce the date – September 10th – for our 2nd Annual Golf Scramble fundraiser! Last summer's event was a BLAST and this year we are looking forward to having one you'll never forget!
DETAILS COMING SOON
If you submit your name, email address, and whether you're interested in golfing, being a sponsor, or both, we will email you a heads up with a return link to get registered so that you do not miss out on the event of the season!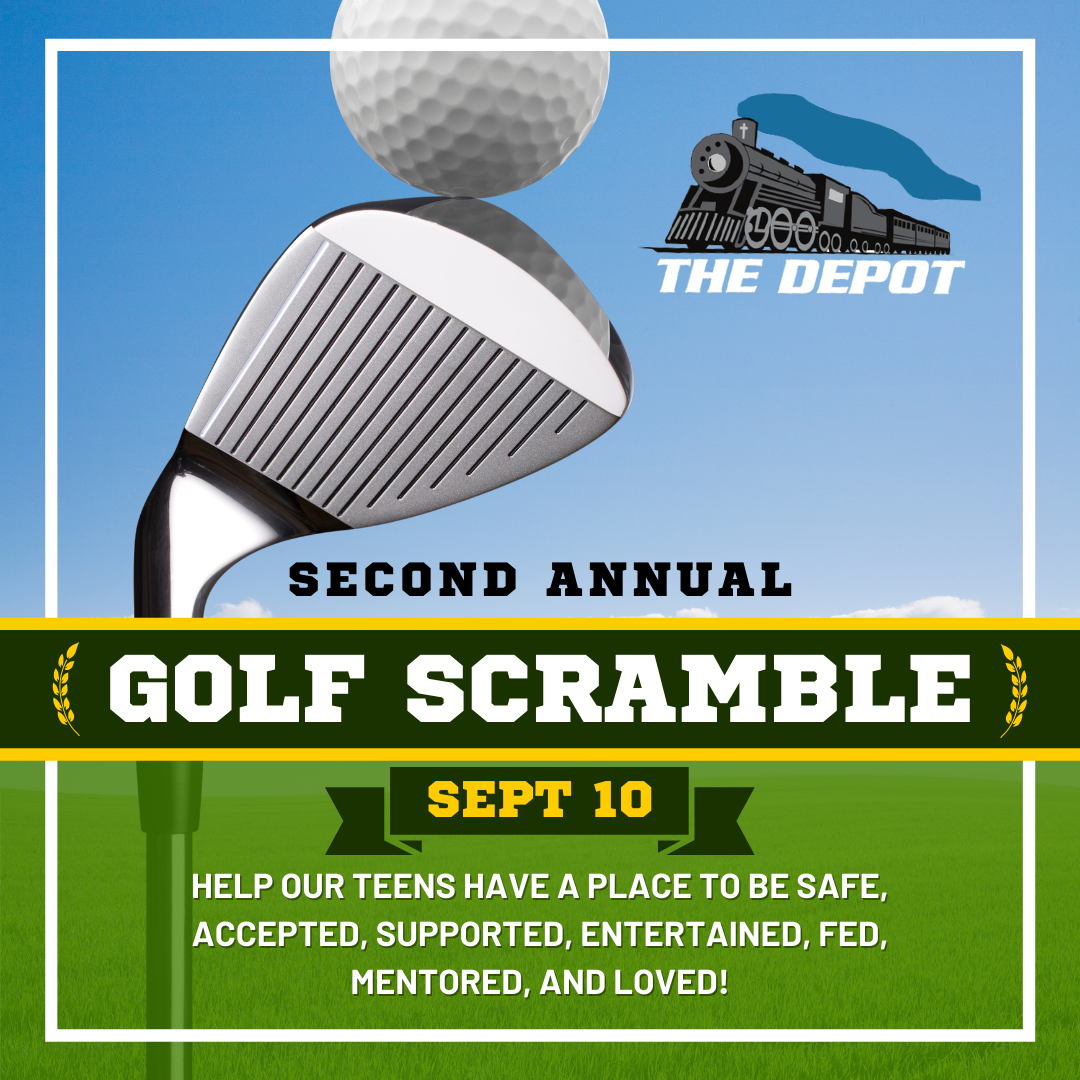 SHOTGUN START
SWAG BAGS FOR ALL GOLFERS
HOLE-IN-ONE CONTEST
"LONGEST DRIVE" PRIZE
"CLOSEST TO THE PIN" PRIZE
"LONGEST PUTT" PRIZE
HOLE PRIZES FOR TRIVIA, DANCING, AND MORE!!